Weather
The next thing to consider is the weather. If you're doing a commissioned shoot, you'll have to adjust to the current weather and use whatever resources you have. But, if you can schedule the shoot yourself, be sure to check out the weather before marking your calendar. As is expected, the most natural and colorful photos come out during the golden hour (just before and after sunrise or sunset). Don't take aerial landscape photos when the sun is high up in the sky or at noon.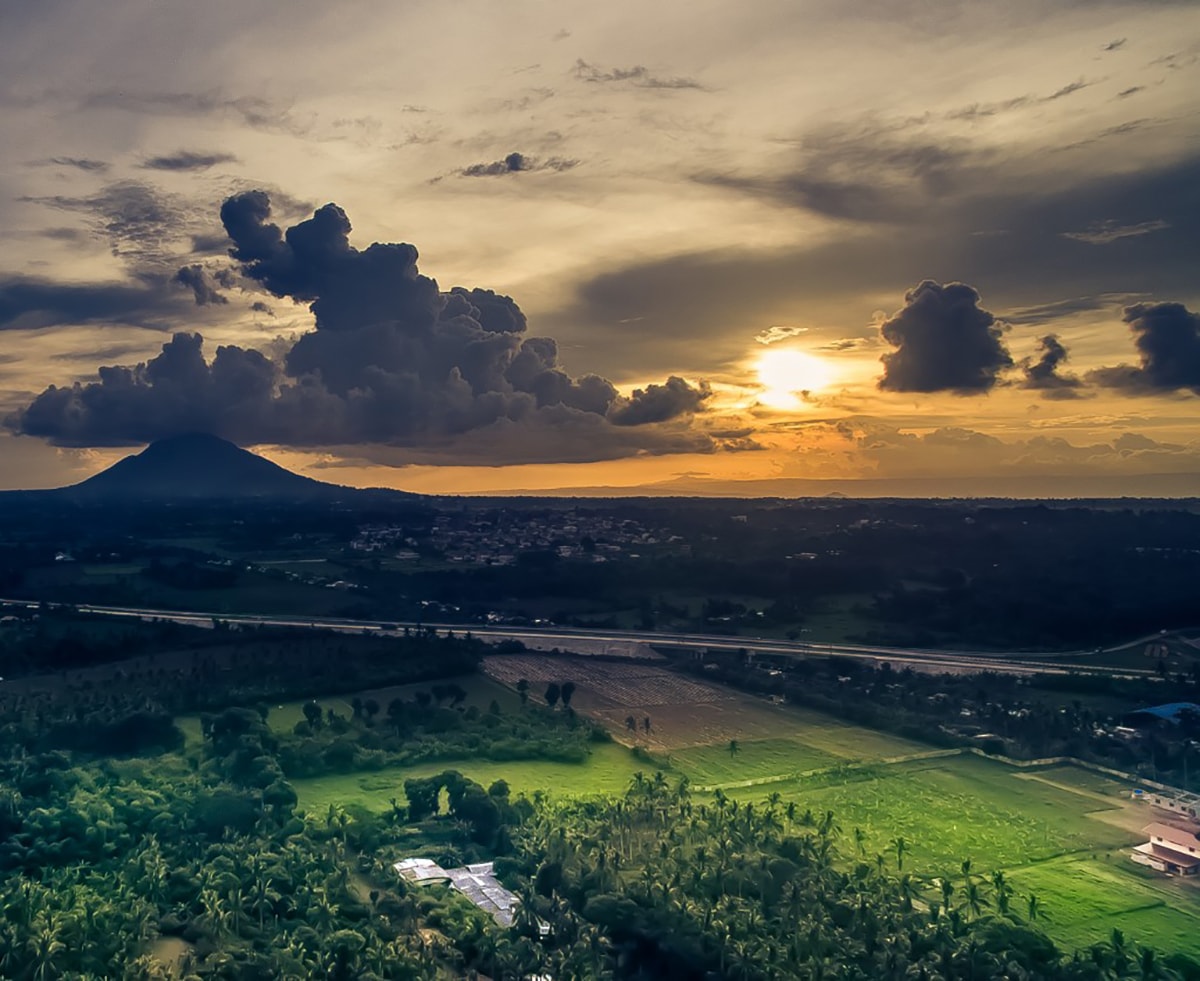 However, there are times when you would want to take photos that tell more stories; more dramatic stories, the kind you can get when the weather is quite gloomy and the sky is a bit overcast. You'll have to be at your creative best when choosing which time of the day to shoot.
Checking the weather is also important for drone photographers because of the wind conditions. If it is too windy outside, this might be a problem when you fly your drone. So, the best day for aerial landscape photography is when the wind is calm.
Focal point
Tip number three is all about choosing a good focal point, one that will help you tell the story you want to share. The right focal point will help add the desired effect to your landscape photo. It does not need to be anything big or spectacular. It can be a simple building or a tower, or probably a small body of water.
To help you determine where to find your focal point, you need to follow the rule of thirds.
The sky is an important element in aerial landscape photography because it can contribute to achieving the effect you want. The sky can add some color or vibrancy to the whole image.